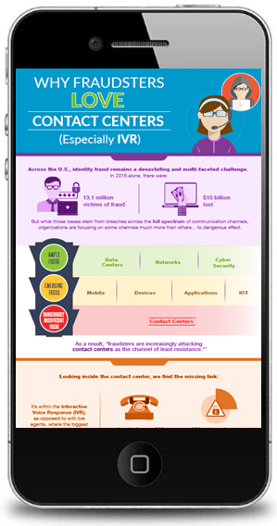 Consider this:
While most organizations are focused on security and fraud prevention across their vulnerable access points, one old channel is forgotten – the contact center.
Taking it deeper, most fraud prevention in the contact center occurs with live agents, so who's watching the front door – the IVR?
The IVR is the missing link in fraud prevention, and I bet you didn't know that.
Find out why this old fraud channel is the new frontier for criminals.
Download the Infographic:
Why Fraudsters Love Contact Centers (Especially IVR)