In five years, you be using new models of customer service driven by new technologies. Do you know which technologies you will need to master?
In this new report, Forrester Research analyst Ian Jacobs looks at the ability of five technologies to: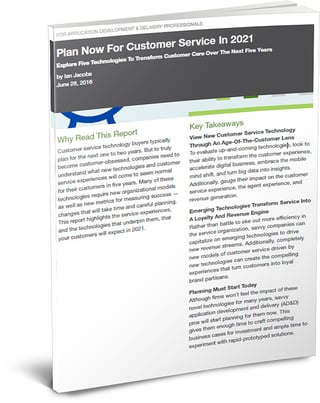 transform the

customer experience,

accelerate digital business,

embrace the mobile mind shift, and

turn big data into insights.
Why is he urging us to test and pilot now? What are the 5 technologies?
Get your copy of Ian's report to learn why the time to start is now.