Most customers today would rather have a
root canal

than contact a company for help.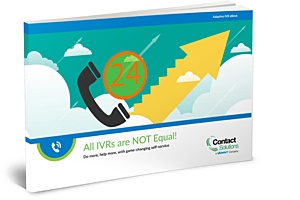 When the first point of contact in the IVR is painful, a root canal looks even more appealing. Simple, commodity IVRs are the culprits.
Learn how an IVR with optimized performance is a game-changer for your business:
Easier self-service
Actionable analytics
Personalized engagements
Secure interactions
Enhanced CX
Take action! Customer engagement that starts in your IVR should be a game-changer.