The complexity of the commerce ecosystem is increasing creating greater risk that some function will create customer friction, struggle or even fail. As you build the next-gen commerce platform for your business, we believe that it is critical to embed mobile customer care across all functions and over the entire customer journey.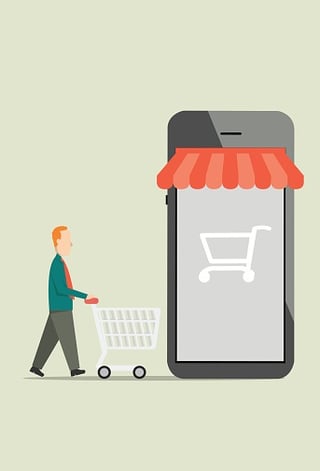 Through 2017, 80% of enterprises will not achieve competitive advantage through their mobile strategies due to poor customer service. (Gartner, Improve Mobile Customer Service to Improve the Customer Experience, 22 May 2015)
Mobile customer care can create a great experience for your customers that will keep engaged throughout their journey and interaction with your brand.
But this is not mobile customer care as you are considering it. It is not chat. Old ways of communication don't work. Why?
Because the customer has changed the game and they expect you to meet them on their terms. Their terms, like helping them get things done without involving a person (aka, self-service). And when they want to talk to a person, it's in context and over their preferred channel (aka, messaging).
So what does your customer get with this next generation of conversational commerce?
Customers experience a new and engaging experience that is different from chat

Customers can interact within your branded app experience vs having to exit and use an 800 number

Customers can start a conversation, stop and do something else, and return to the conversation without restarting—ever have chat drop and have to restart? No need for that!

Customers can initiate the task from a channel (eg, mobile phone), and resume from another channel (eg, web), with consistent experience and the same result

Customers can be get "care" at any point in the their journey to reduce friction

Customer tasks and jobs-to-be-done can be made significantly easier with "care" that is intelligent and proactive (heck we can even have a Chatbot do all the work)
We are making the art-of-the-possible for next-gen commerce real with our My:Time solution.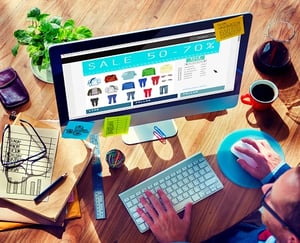 My:Time is an end-to-end solution that addresses the challenge of engaging customers living a digital lifestyle. These customers have high expectations for ease of use, immediate resolution of needs, maintaining control of interactions and being met across their personal digital mesh of devices. From within branded mobile app, the My:Time solution provides these digital customers with a simple, fluid and rich "care" from self-service through to agent assisted service.
My:Time is architected to support dynamic and flexible interconnections that change over time as next-gen commerce looks to serve digital consumers surrounded by an ever-shifting set of ecosystem devices and micro-services. We use advanced data analysis technologies to learn, adapt and improve how "care" is delivered.
Want to know more about how we support next-gen commerce and the digital consumer?