Conversational Interfaces
Conversational interfaces where called a break-through technology by MIT Technology Review.
Another article went on to say...
"We think the next era will belong to "the conversational layer" — both text- and voice-driven — that will use chat, messaging, or natural language interfaces to interact with people, brands, services, and bots."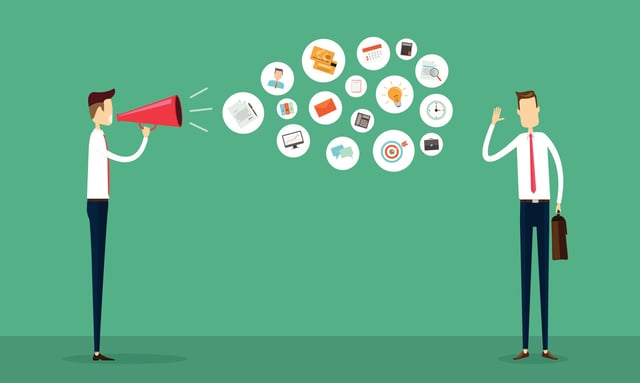 This conversation layer is powered by conversational or dialog agents. A dialog agent can -
listen to what you say
understand what you want and your intent, and
take action
respond to you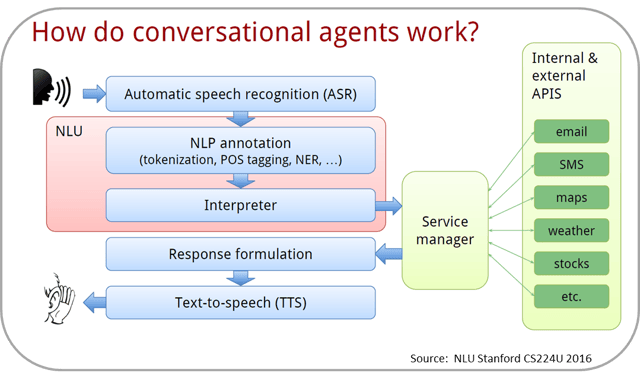 Done right, the agent can greatly improve customer experience and get more tasks done through automation.
These agents can range from-
Talking to your car
Communicating with robots
Healthcare clinical use
Chatting for fun
A speech or natural language IVR
Download this NLU Deck. I grabbed this deck from a Stanford class that provides a good technical overview of NLU and conversational agents. I found it very useful. Want to know who is the voice behind Siri? See slide 11.
Goal-based Dialog Agents
We are generally interested in goal-based dialog agents that perform a meaningful task to achieve a goal (vs a Facebook Chatbot …that might do a lot of nothing). We want business value!
So what are good and bad use cases for dialog agents?
Good Use Cases
Good use cases are the ones where a dialog agent can remove complexity, improve operational efficiencies, and reduce caller effort. Here are some rules of thumb to help you identify them:
High complexity
There are multiple call drivers and the enterprise has deployed a variety of IVR's to automate very specific call drivers
The current IVR has extensive menu options
Wide variety of contact reasons (customer frustration if implemented in a DTMF system)
A broad set of agent skills is needed to satisfy customer needs (call center misroutes are expensive)
The user interacts with the system for many different tasks (eg, call reasons or skills) or wide variety of contact reasons
Simple input
There is limited verbal input (not long, complex sentences)
The user interacts with the system frequently (both the user and the system learn how best to communicate with each other)
Current Chatbots mostly have scripted dialog management (choosing what to say next at each step of the conversation) which use rules to manage the conversation flow. NLU IVRs can generally handle greater complexity than Alexa, Chatbots and similar systems. This is why the best dialog agents rely on expert VUI designers, speech scientists and refined processes.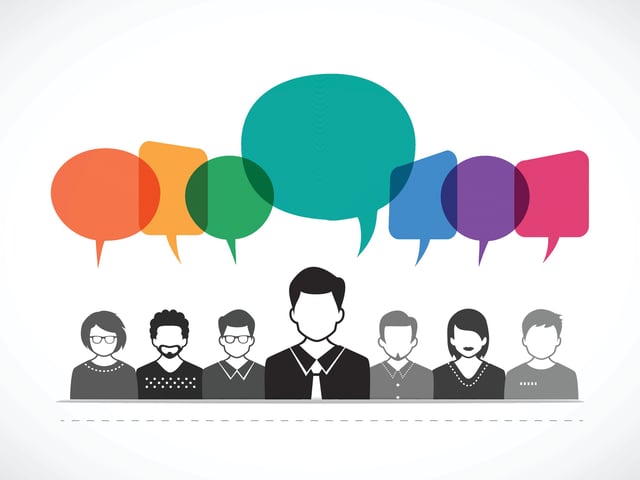 Good data
Rich customer account data exists so system can personalize the interaction, reducing handle time and increasing customer satisfaction and trust in the system (e.g. it can get the job done)
A narrow domain of knowledge can be used so the system can answer all questions or perform tasks (broader domain requires more data)
Provides high value to customer
When the system can accomplish a task instead of just providing answers (provides more value to the customer)
The system can perform the task more efficiently and with less burden to the user than other ways of accomplish the task
Before passing to a human agent, system can provide an intermediate step that adds value (eg, helps troubleshoot an issue) to an interaction
Not So Good Use Cases

Data collection when the entry needs to be accurate, precise and valid, and when the entry cannot be automatically verified
The user has infrequent interaction with system and the low interaction or call volume means the system does not have data to learn from and get smarter
Multiple languages and accents
Customer calls from a very noisy environment making it hard to understand them
Conversational Agent Best Practices, Tricks, Tips
If conversational interfaces really are a break through, then its time to try them out. So what are the best uses cases for these interfaces?
In this post we looked four areas that make for a good use case for a conversational agent:
High task complexity
Simple inputs
Lots of good data
Does something of value for customers
Also remember building conversational agents that can carry on a great dialog with your customer is not a easy task. To overcome barriers, look for NLU best practices, tricks, and tips (look for more in our blog posts).
Here is one tip worth considering: The skill and expertise of the team building your solution maybe the most important factor when building a conversational solution that truly engages the customer.