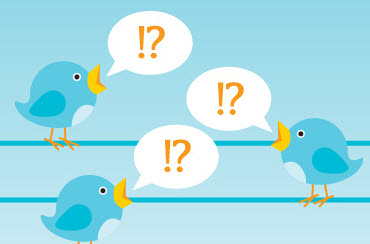 Let's face it. We all know what it feels like to have a horrible customer service experience. So, in honor of #OppositeDay we thought we would provide a few of the worst social customer care practices – the opposite of what you should be doing - and offer recommendations on how to avoid them.
Most companies rate below 50% in terms of satisfaction for social interactions with their customers. What is worse is that 88% of surveyed consumers said that they were unlikely to buy from a brand that ignored their complaints on social media. With these statistics in mind, here is what you should NOT do when interacting with a customer via your company's social media channels:
Be lazy when it comes to monitoring - Monitoring social sites and the web is extremely important for your business. If you don't monitor effectively then you are losing the opportunity to listen to your customers, keep an eye on your competitors, and stay on top of related news in your industry.
Fail to respond - Leaving a comment unanswered can lead to an angry customer, which also increases the risk of their complaint going viral on social media. Responding to customers in a timely manner is very important, or else you risk leaving the impression you don't care.
Use of impersonal automation – When used properly on social media, automation can be a very helpful tool, but not everyone understands the proper use. It is important to humanize customer interactions, so they feel that they are talking to a real person- even when they're interacting with an automated assistant. Use context and personalization to make automation more effecitve at helping customers achieve their goals.
Insult your customers – If a customer is complaining in an ugly way online, don't respond to them on the thread. Take the conversation offline immediately. You don't want your other followers to see the interaction and you want to avoid the customer from posting further comments/complaints. You would think this is common sense, but we have seen too many instances where brands get defensive and post with an insulting comment in response.
Leave a customer hanging – While sometimes one response is enough to answer a customer's question, some instances require follow-ups. Make sure that you maintain a consistent conversation with your customer and follow-up with them to see if they need anything else or have any further questions. This in turn creates a relationship with your customer and builds brand loyalty.
Lesson learned: Social media serves as a great outlet to engage with your customers and build loyalty, although when managed incorrectly crisis can occur. Crisis can be prevented if you proactively and positively interact with your customers, use the web as a listening tool, and take customer complaints offline before they go viral.
Do you know how customers prefer to engage?