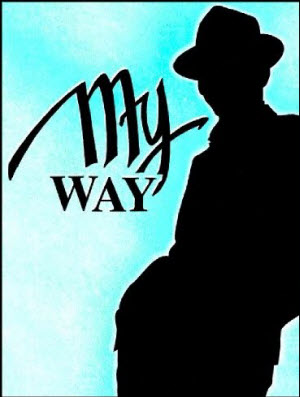 It's My Way Day!
My Way Day was ignited by the inspiring events that happened in the world based on someone's new and innovative idea. The concept is simple: today you should do things exactly the way you want to because you never know what genius idea will come from it. (We're sure your boss will understand).
When it comes to customer experience, we believe that every day should be My Way Day. We think that the ability to interact with enterprises and resolve discrepancies or problems should be convenient for the consumer -- possible on their own time, using whatever channel that suits them best in the moment they need help or support. In honor of this momentous holiday, we thought we'd share a few of the reasons we know it is important to make sure your customers have the capability at hand to interact their way.
You want to keep your customers happy
The introduction of mobile capabilities is doing more than enabling new behaviors; mobile is changing preferences and behaviors. Today's customer is fortunate enough to have a wide variety of options to get what they need, and is more than willing to look elsewhere if they feel that a particular brand isn't giving them what they need. In fact, according to our recent digital disconnect whitepaper, 84% of customers would abandon their cart if they couldn't get the answers they need. On the flip side, the same data showed that 90% of consumers would be more loyal to a brand that offered excellent customer support and help at all points of engagement. To foster customer loyalty, brands need to have the ability to interact with their customers their way; using any device, at any time that fits into their busy lives.
Your reputation is always on the line
It's time for some tough love. Consumers have very high expectations for customer service, and making small incremental changes isn't enough to be impressive anymore. Thanks to incredible advancements in technology, and the rise of review sites like Yelp, the face of customer service has changed. It only takes one bad review to go viral. Therefore, make sure you do everything you can as a brand to exceed consumer's expectations and make their customer service experience seamless.


You'll save money
Listen up; we've got great news for you. Investing in digital channels that creates the kind of experience your customers prefer will ultimately save your business money. Traffic will naturally migrate from more expensive, traditional channels like the phone and email to more cost effective digital channels like My:Time

.





According to Gartner, in 2016 marketers will be fighting over the ability to provide the best customer experience. If you ask us, the best way to do that is to stay ahead of the game is to make every day "My Way Day". Making engagement easy and flexible for the user will win-out in the race for the most enjoyable customer experience.

Download our latest whitepaper to learn more about how to align your business with today's digital customer.