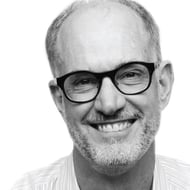 Mobile engagement, digital engagement, and customer engagement are some of the hottest buzzwords that executives like to toss around these days. While most of us have a general understanding of what all these terms mean, the specifics can get as fuzzy as the cloud most of these engagement solutions operate in.
Would you like to sound really smart the next time a "customer engagement" topic comes up in a meeting? Let's start with mobile engagement and break it down for you.
Here's our take on the mobile engagement vendor landscape. There are many ways to categorize and describe products built for enterprises to reach mobile customers. These include:
Mobile Engagement
Chat
Mobile Chat
Messaging
Visual IVR
Mobile App
Mobile Customer Care
Omnichannel solutions
Digital Engagement
WebRTC
It can be very confusing to make sense of all this and the jargon that vendors use. Where do you start?
We're constantly looking at these markets to see where vendors are going, cool example use cases, innovation areas and where industry boundaries are being formed. This is super exciting and we think the industry is on the verge of digital transformation.
In this blog post, we're going to share how we look at the industry and how we segment different solution sets. We encourage you to look at these vendors and what they are doing to better understand your options and better frame up the challenge.
It's about CX
First, (and you know this) start with a customer experience strategy and an engagement strategy for the digital consumer. It's not so easy but your chances of success are slim if you are viewing this challenge needing a mobile technology solution or a mobile channel solution. It's about CX.
One Problem, Different Views
When we step back and look at the entire mobile engagement challenge and look at it from the customer's view, we can see most vendors have developed solutions based on their own filtered view of the world. Marketing vendors, for example, see the problem in terms of marketing. Chat vendors see this as just an agent chat channel. Customer service sees this as a means to provide low-cost help, and nothing more.
The problem with filtered views is that a solution gets built to solve a silo'ed problem. And doing so can undermine your CX strategy.
One way to examine solutions is to see what part of the buyer's journey they are addressing. This figure shows that mobile engagement vendors are focus on marketing and chat vendors are focused on help and serving.

To better understand a possible product's applicability to your business you can ask these questions of a vendor:
What problem are they trying to solve?
What part of customer journey is being addressed by the solution?
What are use cases?
What is it functionality?
How does it fit into the customer experience ecosystem I am building?
Mobile Engagement Solution Categories
We've segmented the vendor landscape into six groups. Each group provides some product/solution approach to engaging digital customers. We provide a vendor list for each segment which is not complete but gives you a good start. (Did we miss someone? Comment on this post and let us know.)
Six Digital Engagement Vendor Groups
Chat
Messaging
Mobile Engagement (Marketing)
Visual IVR
WebRTC
My:Time™ Digital Engagement
Chat Vendors
Chat is a hot category with strong growth. Gartner says chat is becoming the "preferred customer digital engagement channel, today representing 2% of overall interactions, and growing to 10% in 2018." Most vendors started supporting online chat then migrated over to mobile. Not all vendors have strong mobile offerings needed to support digital consumers. Gartner and Forrester both segment the chat vendors into similar categories listed below.
Standalone Chat Vendors
Online Engagement Chat Vendors
Specialty Omnichannel Customer Service Chat Vendors
CRM Suite Chat Vendors
Contact Center Chat Vendors
A good resource to get ahold of is "Market Overview: Chat Solutions For Customer Service," Forrester, November 18, 2015. Google it and you can find it available for free from one of the vendors.
Messaging Vendors
Gartner calls this group "Enterprise mobile messaging products and technologies support collaboration between individuals, teams and organizations via mobile apps that have been purpose-built for quick and persistent communication in order to optimize an enterprise's internal operations." A lot of what these vendors focus is internal communication but a few are working on customer-facing products.
We think messaging can be much more powerful in creating a strong experience for digital customers. It's worth exploring these emerging solutions in more detail.
Mobile Engagement Vendors
Forrester defines this category as solutions that "use real-time and contextual insights to proactively engage with known users in the appropriate mobile moment across the customer life cycle via a mobile device." This definition really revolves around products that focus on contextual marketing designed for mobile moments. These vendors are typically not focused on any serving function and any function that would involve person or agent interactions.
A good resource to look at is "Vendor Landscape: Mobile Engagement Automation Solutions," Forrester, November 5, 2015. Google it and you can find it available for free from one of the vendors.
Visual IVR
Visual IVR takes the normal IVR menu and makes it graphical on the mobile phone. While there are good use cases, make sure you can truly engage digital customers using these solutions. Here is a sample of vendors in this space:
WebRTC Vendors
Web real-time communication (WebRTC) is more of a technology vs a complete solution. It is gaining momentum as the standard (still early in market adoption but its coming) to support real-time voice and video communication applications within Web browsers and mobile devices. Here are a couple vendors with WebRTC offerings you can try now.
My:Time Digital Engagement (Our Solution)
After an in-depth assessment of where customers are headed and how they want to be interacting with brands, we developed our MyTime™ digital engagement solution. Working closely with innovative brands during the past three years, we developed much more than a messaging channel: MyTime has unique functionality designed to support customers in micro-moments.
Need more help? Give me a call (571-313-5005) or shoot me an email (mclark@contactsolutions.com) and I'll be happy to walk you through how we see the options in more detail.