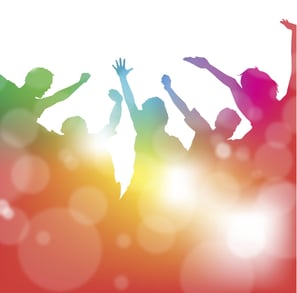 You've heard about the Age of the Customer. That's a customer environment that goes beyond traditional customer care; it is about establishing a context for an enterprise's consumer-base. As consumers equip themselves with more devices, and those devices connect to each other, consumers create a personal ecosystem, called Digital Context.1 Gone are the days when consumers are comfortable adapting to preconceived engagement protocols. Today's the day about engaging with consumers when they want, how they want – their choice trumps the enterprise – and it results in a win-win scenario if done right. That's Digital Context in a nutshell.
At the end of the day (or your fiscal year), Digital Context is about creating a series of positive brand experiences that deliver customer happiness, and a solid relationship, over time.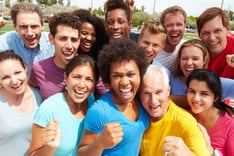 You want your customers happy. It's not about creating another loyalty program. It's about your customers saying,
"Oh yeah, they get me!"
Sadly, some companies still treat digital channels as standalone channels. Mobile especially is treated as a smaller version of a website or an add-on offering. When the channels and devices don't communicate effectively, they are missing the digital context that helps consumers get to their moments of happiness.
Consumers have put digital first, and enterprises must follow suit if they have any chance of staying relevant in today's marketplace.
If driving customer engagement is in your wheelhouse, then you already know that digital engagement goes beyond just creating an app, or a one-and-done web chat experience, and pushing it out. These interaction methods by themselves do not necessarily have a fantastic track record with modern consumers. The app however, is the new digital frontier for customer engagement – but it's sadly lagging behind.
Where Digital Apps Fall Short
95% of downloaded apps are abandoned within a month2, while 19% of download apps are only used once, according to Localytics.3
80-90% of all apps downloaded are eventually delete, according to Mobilewalla.4
Only 3% of apps downloaded via incentivized install campaigns are frequently used, A Gigaom.com study found.5
Considering the top 100 apps in the iTunes Store at a given time, enterprises can expect about 45% churn over 30 days and 85% churn over 3 months.6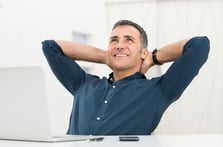 Consumers are picky, and establish preferences very quickly. Consumers know a quality engagement experience when they see it, and when they do, they'll keep coming back. I've seen this repeatedly from clients' customers who adopt new cross-channel persistent, contextual communication technology.
Consider this Flurry from Yahoo finding:
Messaging apps are used 4.7X more frequently each day than the combined average of all other mobile apps, and that users also keep messaging apps on their devices for longer periods of time.
That's a great start, but enterprises must consider that apps are an important part of digital engagement, but used alone, they do not provide the robust digital engagement consumers are looking for.
Enterprises that put digital first by providing a positive contextual experience and creating happiness are successfully engaging consumers in the channels they choose, and are building a solid foundation for future success.
Consider your options, and look at ways to make the experience persistent across channels and devices – so that you can turn customer need into customer moments of happiness.
Read how digital persistence wins in this new whitepaper >
-----------------------------------
Footnotes: