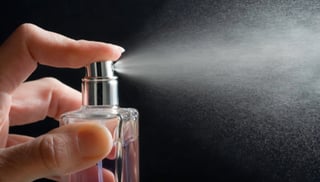 Sensing danger, I glanced up from my smartphone and stopped dead in my tracks. Between me and the department store exit lay a shopping man's nightmare: The Fragrance Gauntlet. A long row of atomizer-wielding trigger-happy "consultants" stood in ambush, ready to interrupt my journey and douse me with free samples of cologne. I wanted to turn around, but it was too late. I had already made eye contact. All I could do was take a deep breath and hold it.
That experience was clearly an engagement fail, and it probably did some damage. Next time I'm in that store I'll be on the lookout for similar traps. If I actually had been shopping for men's fragrance at the time, I'm sure I would have viewed that engagement attempt very differently. Context matters.
Every enterprise wants to get closer to its customers, but sheer volume of engagement attempts won't get the job done. As soon as customers get a whiff of that shotgun approach, they'll run for cover. Customer engagement is something you have to earn.
Customer Needs Assistance in the Adhesives Area
There I stood, bewildered and frustrated in the home improvement store. Is the leg of a patio chair a structural joint? Should I use wood glue to repair it, or quick-set epoxy? Maybe I should skip the adhesive and use some kind of fastener instead. I wasn't sure, and I just wanted to get this job done and scratch something off my list.
Finally I caved in and punched the blue "needs assistance" button on the adhesives display. In a few minutes, an experienced associate dropped by, quickly answered my questions, and got me on my way with a feeling of having accomplished something.
All kidding aside, this was a much "stickier" engagement experience. I had a question, I asked for help, and I got the answers I needed. Maybe next time I won't wait so long before I hit the blue button.
Make Every Invitation Count
The best time to engage with customers is when they invite you to engage, and that's exactly what's going on when a customer needs assistance. The brick and mortar examples above illustrate the difference between unwanted assistance and invited assistance. Unwanted assistance makes a customer feel more guarded, while invited assistance makes a customer feel more open to further engagement.
Instead of trying to force engagement on customers, look for invitations. Customers need assistance throughout the buying process—whether they ask for it or not. This is especially true for digital customer engagement, and you should take advantage of these opportunities so you can earn the right to get closer to your customers.
Earn Trust by Being Helpful
When a customer asks for assistance in a store, you certainly don't want it to be hard to find. When a customer needs assistance in a mobile app or on the web, you want it to be incredibly easy to find and you want it to be consummately helpful. This may sound obvious, but take a moment to reflect on your own experience with such things.
Many enterprises see digital channels (web, tablet, smartphone) primarily as self-service channels. They design for the conversion path they want the customer to follow. But if the customer strays from that path there's often very little assistance built into the channel to account for the detour. In the customer's moment of need, the enterprise leaves them stranded somewhere off the expected path to a sale. As consumers we've all experienced this feeling, and it can be very frustrating.
So how do you feel when the opposite happens? If somebody's always there for you when you ask for help, they begin to earn your trust. If you can count on an enterprise to be helpful when you need them, you're going to be more open to letting that enterprise interact with you when you don't need them- because you trust them to be helpful. By being helpful when they are invited to help, enterprises can earn the opportunity to engage more frequently with their customers.
If you want to get closer to your customers, look for invitations… and make every invitation count.