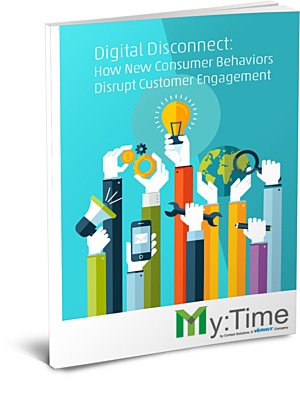 When a customer needs assistance, it signals one of the highest value moments to engage with your brand. How can your customer engagement strategy make the most of these moments throughout the buyer journey?

We asked over 1000 consumers how they engage when they need assistance across a number of engagement channels, including the phone, email, web chat, mobile, video and social. Findings in this white paper reveal:
How often do enterprises deliver the

best experience

in the channels consumers prefer most?
Which channels have the biggest disconnect between consumer preferences and the experiences enterprises deliver?
What would happen if the channels consumers

prefer most

become the channels they actually use most?
Learn how to better align your customer engagement strategy with the new preferences of digital consumers. Get a jump on your competition! Complete the form and get your copy now.