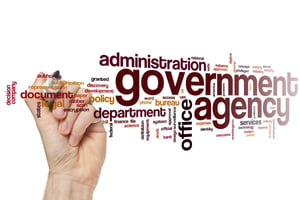 Navigating the procurement RFP process has always been tricky. At a recent conference, Karen Painter-Jaquess, Director of the State Systems Office in the USDA Food and Nutrition Service, offered these best practices for State EBT Administrators to engage successfully with vendors and obtain optimal contracts with their SNAP and WIC procurement processes.
Bid Best Practices
Lengthen the application window: Do not shorten the time of the bid process. Instead, give vendors an extended application window, such as 120 days, to draw more vendors in to the RFP process.
Time submissions correctly: Research the time windows of other States and time your bid process so that it doesn't exactly match, or compete with, those of other States. Vendors can only bid on so many RFPs at one time.
Optimize vendor delivery: Ask vendors to specify a time range for contract conversion and completion in the RFP, instead of a hard date. When vendors respond, they can recommend a time frame that optimizes their roll-out process.
Simplify. Do not require an "intent to bid" submission unless it's absolutely necessary. It just slows the process down.
Add time for Q&A: After issuing the RFP, allow enough time for vendors to ask questions. Doing so saves time and money in the long run, as vendors will learn more about the specs and submit appropriate bids.
Make experience count: Instead of asking vendors to provide "years of experience" in a description field, add it as a scored element on the RFP to help in determining the best vendor for your State's needs.
Be realistic about performance standards: True, you need to protect customer service; however, your standards should not be so high that they impact a vendor's ability to be successful.
Keep FNS in the loop: As you are developing the RFP, keep FNS informed of traffic jams you are experiencing. We can alert you to what else is in the pipeline at same time and help you set realistic expectations.