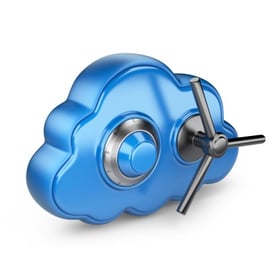 Security should be a concern for all government organizations. People's rights to privacy, as well as growing threats in the cybercrime realm, have heightened our awareness and need for protection. Technology is only getting better, and with it too, are those looking to capitalize on the hard work of others through information theft from citizen engagement systems.
Consider that if your IVR solution – whether on-premise or a hosted platform – suffers a breach, your company could suffer not only negative publicity and damage to your brand and company reputation, but also:
Fines and legal action (independent companies spend at least $193 per record to resolve a breach)
Reduced competitive advantage (between organizations and with other countries)
Loss of programmatic value and ability to perform
Reduced confidence from citizens
In addition to ensuring that your contact automation solution is SAS-70/SSAE-16 and PCI compliant, here are security questions we believe should be top of mind:
What regulations and standards apply to the data your contact automation solution processes?
Do any of your business processes involve credit/debit/EBT cards?
For business processes supported by a contact center: Where is your most sensitive data and who has access to it?
Are you at risk for non-compliance?
Are you concerned with business continuity for your contact center?
Do your safeguards alert you to security threats?
A primary benefit from using our hosted, cloud-based platform is that we can ensure that there is no risk of data theft by employees and that business continuity is not an issue for your company. We also have a full-time professional dedicated to ensuring that all of the contact automation solutions we create for our customers – from IVR to web solutions – are secure and adhere to regulatory and compliance mandates.
Is your risk level acceptable? Who is in charge of ensuring that your organization's contact automation solutions meet regulatory and compliance mandates?