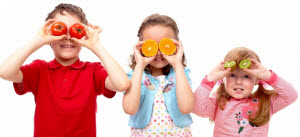 Human services programs address fundamental needs for children, pregnant women, and needy families. Recipients of SNAP, WIC, and TANF disbursements, child support payments, and other emergency and child advocacy programs depend on these funds for food, shelter, and other necessities.
So it's especially important for government entities to provide a fast, flexible, easy-to-use support solution for their human services programs without outdated processes and technologies standing in their way.
Standards your program should meet:
Provide automated self-service at the constituent's convenience – around the clock, on weekends and holidays
Offer a choice of voice and digital engagement so people can use their home or work phone, their smartphone or tablet, the library's computer, or any other device
Personalize the interaction to assist people who are not native English speakers, are elderly or ill, or are unfamiliar with technology
Deliver high reliability to accommodate usage spikes and strong security to protect against theft and fraud
What you want to hear your program recipients say:
"I was able to get answers I needed on my own in a flash."
"It was easy to go through the process from my smartphone, and I felt confident I got what I needed."
"They understand my schedule makes it tough to get things done, and the flexible options allow me to conveniently solve my issue on the go."
Relieving everyone's stress with advanced engagement technology
Not only can secure, scalable voice and digital self-service and messaging solutions help people in emergencies, such as the one I described earlier, they can also make program compliance easier (as in the child support example) with proactive notifications. It's essential to provide effortless access to valuable information and the ability to complete common transactions for these populations – their lives may depend on it.
For example, a WIC recipient could:
Check the balance for the month
Get instance access to available grocery items
Create an electronic shopping list
Requalify for eligibility
Cancel and replace a lost or stolen card
Similarly, a child support beneficiary could:
Obtain general information on application and enforcement processes
Check the most recent disbursement
View hearing and conference schedules
Change a PIN
At the same time, the right combination of voice and digital engagement solutions can help governments ensure constituent eligibility, maintain accurate data, and protect against fraud – all without overwhelming their workforce or breaking the budget.
Recipe for effective engagement with human services programs:
Sweeten the deal: For people whose lives are constrained by circumstances, automated self-service technology – both voice and digital – provides welcome freedom of choice. Instead of waiting on hold for help from an overburdened government employee, a constituent can access easy-to-follow self-service or live representative interaction options from the agency's mobile app or website that supports them through their program engagement processes. They can complete their task right now, or log off and pick it up later from any device, at a more convenient time, without the hassle of starting all over again. You can bet that compliance and enrollment success rates would jump. Of course, your program representatives remain available by instant messaging or phone to help those with complex issues that can't be self-managed.
Personalize the process: Wouldn't it be refreshing to your constituents if they could enjoy a tailored interaction instead of being asked (again) to adapt to the system? Leading interactive voice response (IVR) technology actually "learns" from repeated interactions with a constituent to personalize the interaction based on their indicated preferences and behaviors. This history enables the IVR to present specific program information in the caller's preferred language and serve up options that match their most recent interactions first. It can even shorten the authentication process while maintaining strong security and ensuring regulatory compliance. And there's more. Some participants may not be familiar with your IVR menus or may need more time to make selections, while others are old hands at the process and want to speed through choices to get off the line quickly. Now you can offer an option that slows down or accelerates menu selections to meet the needs of each individual. This audio adaptability is ideal for busy families and people on the go.


Real-world success stories
Streamlining support: The State Disbursement Unit (SDU) of an Office of Child Support Services implemented an adaptive IVR solution to automate routine tasks performed by alimony recipients, custodial and non-custodial parents, employers, child support professionals, and supporting organizations and agencies. The self-service solution handles more than 500,000 minutes per month for the SDU. In addition to inbound calls from constituents, the program leverages outbound notification campaigns, with over 10,000 communications a day helping to support program compliance.
Personalizing support: Another state, which provides child support disbursements via electronic payment cards, implemented adaptive IVR technology to allow constituents to obtain various levels of information ranging from payment of child support and account balances to obligations and enforcement regarding cases. Additional behavior-based personalization technology provides an enhanced experience by enabling callers to use a shorter version of their credentials to access information and automatically providing their preferred language and benefits program.