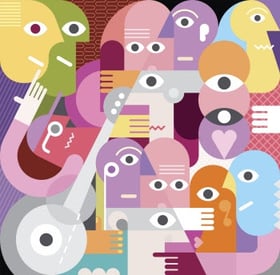 Workforce Optimization (WFO) is a cornerstone of contact center operations. When you need to see the landscape of agent performance, WFO is the paint-by-number kit you count on to help maximize agent productivity and customer satisfaction.
But your contact center could have a festering problem. What if it's missing a few colors and paints only part of the picture you need?
Unless you're a contact center Picasso, missing part of the picture could put a real limit on your ability to optimize.
WFO, You had me at "Hello"
WFO captures a mountain of customer interaction data from the time the agent says "Hello" until the customer's issue is resolved. The best WFO systems can record calls, web chat, co-browsing activity, and more. They can analyze recordings and tag them for topics, keywords, and sentiment. They can help you score quality objectively and manage how agent time is used during live interactions so you can improve efficiency. With solid WFO you can paint a productivity and CSAT landscape from the moment your customers engage with agents until the end of their live interactions. And you can optimize all you want between those lines.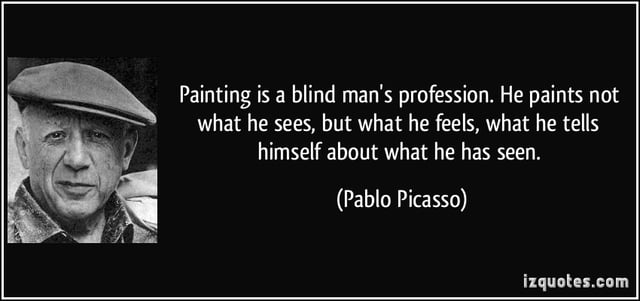 Painting is a blind man's profession
The problem with optimizing between the "Hello" and "Goodbye" lines is your WFO probably can't see what's outside of those lines. What happened to your customer before they reached a live agent? If your WFO doesn't take this into account, you're not really optimizing. Your painting is based not on what you see, but on what you feel about the part of the customer interaction that you can't see.
If you're not convinced, consider this. The majority of your customers probably engaged in some form of self-service before they said "Hello" to a live agent. And chances are, most of those customers reached a live agent by way of an IVR. So has your IVR ever impacted an agent's productivity? Let us count the ways:
The IVR automated a routine task so your agent didn't have to spend time doing it. Score one for the IVR.
A customer failed to complete their goal in the IVR (even though the IVR was capable of doing it) and your agent ended up having to spend time doing it anyway. Subtract one for agent productivity.
The IVR frustrated a customer who spent the first 60 seconds bending your agent's ear about the less-than-satisfying experience. That's an AHT killer.
A glitch on your web site caused a flood of calls to your IVR, but you couldn't update the call flow to automate the response… so all the calls get dumped on your agents. That ATA disaster can trigger a CSAT implosion.
And I bet you could double the size of this list off the top of your head…
If you want to optimize workforce productivity in the contact center, you've got to be looking at a complete picture. Sure, you could dig up some IVR data and try to match it up with your WFO analysis, but that's a Big Dig. And who's got time and resources for that on staff?
Now for Something Completely Different
So maybe it's time to think differently about your IVR. A conventional point of view is to think of an IVR as something that's purchased with an ACD so the two can be integrated closely. But what do you really gain from that alignment? IVR interaction data might influence how the ACD does skills based routing, but once the call is delivered it's ALL about the agent and how you manage your workforce.
You stand to gain a lot more by aligning IVR and other self-service data with WFO.
Self-Service insights improve WFO
WFO insights improve self-service
Hopefully this gets some ideas flowing. Subscribe to this blog and watch for more on this topic.
Learn more about how you can blend workforce data from your WFO with unique information about caller behavior and preferences from your IVR to create a full-color, true-to-life picture of your contact center operations:
Click below to get your free Forrester report >