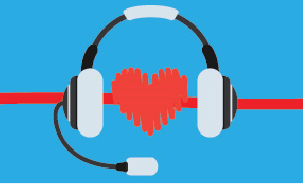 As we see played out in most enterprise contact centers – most technologies are decentralized, unintegrated and lacking common goals.
The challenges for you as contact center leaders and front-line managers are to deliver an optimal customer experience that satisfies the customer, while maximizing the value of your operational teams, processes and infrastructure. These conflicting yet equally critical priorities compound the already complex role you have to create a smoothly executed, cost-savings operation that solves your customers' needs in the ways they wish and need to be served.
So what does this mean for your enterprise? How can technology vendors become true partners to maximize the pulse of your contact center?